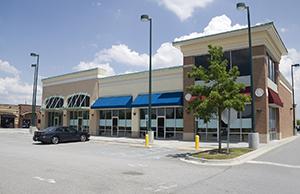 When you need to sell or lease your commercial property, you want an agent that has the knowledge and experience to get the job done. We've all seen those listings where the agent simply hangs a sign on the property and a lock box on the door hoping that someone drives by and sees it. They do as little work as possible. You can be assured we are not that kind of broker!  You and your property will receive personalized attention at our firm and we wouldn't have it any other way.
At Sable Commercial Realty, we come equipped with some of the finest marketing tools a real estate firm can offer. Not only do we provide a written analysis of your property, but we also create a customized marketing plan for each property that we list, ensuring success for you. We also offer innovative approaches to marketing properties that competing firms do not provide. Most importantly, we provide great communication to our clients, with frequent updates and excellent follow up. We pride ourselves on offering very personalized, caring service, and we go out of our way to negotiate the best possible price and terms for our clients.
If you need representation, contact us at Sable Commercial Realty.