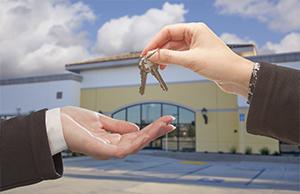 If you are searching for a property to buy or lease, you've come to the right place. Whether your need for space is retail, office, industrial, land, or for a unique commercial use, we can help you find the right location and property for you. Utilizing local and national databases of properties, as well as our own proprietary market knowledge, we can help you find the best location and the right building to fit your unique needs.  We take the time to truly understand what you are looking for and tailor our approach just for you and your business.
At Sable Commercial Realty, we specialize in finding properties that are off market or not advertised as available, so if you haven't had much success with other brokers, give us a try. Not only do we represent you in your search, guiding you through the purchase and lease process, but we also help connect you with all of the services you need to get settled into your new space.
If you need Buyer or Tenant representation, contact us at Sable Commercial Realty.